Contact
All along the COVID-19 health crisis, we have been taking precautions to guarantee the well-being of our visitors and our staff. We recommend to:
Contact your adviser by phone or by secure mail, or to make an appointment on our premises,
Use our e-banking services or our mobile banking application available 24/7, to check your accounts, make payments, check fund performances and read the latest news from Banque de Luxembourg.
Our teams are available to answer all your questions. Do not hesitate to get in touch with them.
Luxembourg
14 Boulevard Royal L-2449 Luxembourg
Monday to Friday
8.30 am to 5 pm
Contact
We have taken all the necessary health and safety precautions in order to ensure continuous service. Where possible, please contact us by phone or via our secure digital channels. If you would like speak to your adviser, we recommend making an appointment in advance.
Brussels
Chaussée de La Hulpe, 120 – 1000 Brussels
FLANDERS
Kortrijksesteenweg 218 – 9830 Sint-Martens-Latem
Monday to Friday
8.30 am to 4.30 pm
My account online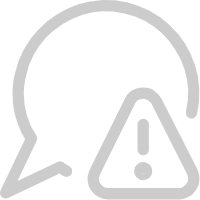 Beware of phishing attempts by email.
Please note that a number of fraudulent e-mails are currently circulating, seeking to recover your personal and banking data.
We remind you that Banque de Luxembourg and LuxTrust will never contact you directly via your personal email address, by SMS or by telephone asking you to log in to your secure site and/or to provide confidential information linked to your accounts and bank cards.
Select an authentication mode
My account online
Select an authentication mode
La promesse d'une relation attentionnée
A l'heure où notre Banque affirme plus fort que jamais son engagement pour le développement durable et responsable, à travers sa démarche de responsabilité sociale et sociétale, la durée des relations que nous entretenons avec vous est de toute évidence un atout décisif.
17,2 ans : telle est l'ancienneté moyenne de nos collaborateurs exerçant un rôle de conseiller auprès de nos clients. Le plus souvent, ils et elles accompagnent les mêmes familles pendant plusieurs décennies. En gardant toujours à l'esprit votre intérêt à long terme, loin des effets de mode et des sirènes de l'immédiateté. Voilà peut-être l'une des raisons pour lesquelles vous restez fidèles à notre Maison attentionnée, de génération en génération.
De cette confiance réciproque naît un cercle vertueux qui profite à toutes nos parties prenantes - au Luxembourg et bien au-delà - et nous permet de préparer et construire le futur ensemble.
De ce futur, parlons-en dès aujourd'hui !
PIERRE AHLBORN
Administrateur délégué Banque de Luxembourg