Contact
All along the COVID-19 health crisis, we have been taking precautions to guarantee the well-being of our visitors and our staff. We recommend to:
Contact your adviser by phone or by secure mail, or to make an appointment on our premises,
Use our e-banking services or our mobile banking application available 24/7, to check your accounts, make payments, check fund performances and read the latest news from Banque de Luxembourg.
Our teams are available to answer all your questions. Do not hesitate to get in touch with them.
Luxembourg
14 Boulevard Royal L-2449 Luxembourg
Monday to Friday
8.30 am to 5 pm
Contact
We have taken all the necessary health and safety precautions in order to ensure continuous service. Where possible, please contact us by phone or via our secure digital channels. If you would like speak to your adviser, we recommend making an appointment in advance.
Brussels
Chaussée de La Hulpe, 120 – 1000 Brussels
FLANDERS
Kortrijksesteenweg 218 – 9830 Sint-Martens-Latem
Monday to Friday
8.30 am to 4.30 pm
My account online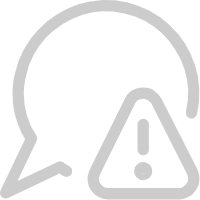 Beware of phishing attempts by email.
Please note that a number of fraudulent e-mails are currently circulating, seeking to recover your personal and banking data.
We remind you that Banque de Luxembourg and LuxTrust will never contact you directly via your personal email address, by SMS or by telephone asking you to log in to your secure site and/or to provide confidential information linked to your accounts and bank cards.
Select an authentication mode
My account online
Select an authentication mode
---
---
BL American Small + Mid Caps
Equity funds
Data as of 10/06/2021
Risk level
| | | |
| --- | --- | --- |
| Low | | High |
Recommended investment horizon : > 10 years
Performance
Average annual performance since launch 16,48 %
Performance as at 10/06/2021
FUNDS
2018
0,87 %
2019
27,09 %
2020
26,28 %
Since 01/01/2021
9,38 %
Over the last 12 months
34,89 %
Over 3 years
67,62 %
Since launch
133,90 %
Asset breakdown
Equities
95,12 %
Cash
4,88 %
Breakdown by currency
USD
77,25 %
EUR
21,15 %
CAD
1,60 %
Main positions
Verisk Analytics Inc
3,65 %
Jack Henry + Associates Inc
3,19 %
Lamb Weston Holdings Inc
3,00 %
Resmed Inc
2,91 %
Check Point Software Technologies Ltd
2,83 %
Strategy
Investment objective and policy
BL-American Smaller Companies invests up to 80% of its assets in shares of American companies with a market capitalization below 20 billion USD. Selected companies have a well-defined business model with a clear market strategy. The fund invests in companies with a strong competitive advantage, showing a sustainable superior return profile and generating high and consistent levels of free-cash flow. In combination with a solid financial situation. Investment decisions are based on strict valuation and quality criteria.
Management report - 1st Quarter 2021
The first quarter of the year was dominated by rising bond yields and a value-led equity market rally. The two key drivers of this performance were the Democrat victory in Georgia at the start of the year, paving the way for massive further US fiscal stimulus, and the success of the vaccine rollout in the US. Small cap stocks, which tend to be more domestically focused, have performed particularly well. During this environment, the BL-American Small & Mid Caps Fund (retail share class capitalization net of fees in USD) underperformed its Benchmark, the MSCI US Small + Mid Cap NR USD Index, by 7,13%. In absolute terms, the fund showed a positive performance of 3,55%. During the quarter we initiated a new position in VeriSign. VeriSign plays a key role within the Internet infrastructure and is the sole authorized registry for several generic top-level domains, including the widely utilized .com and .net top-level domains. Additionally, the company operates two of the world's 13 root servers that are used to route Internet traffic. The key intangible asset VeriSign holds is the exclusive rights to .com and .net top-level domains. The .com and .net domains are the first and fifth most popular domains by market share (40% and 4%, respectively). VeriSign is granted exclusive rights to act as the registry for these domains by ICANN, the non-profit Internet protocol administrator. The contract runs for six years and has a "presumptive right of renewal" clause which renews for an additional six years assuming VeriSign maintains its service level agreements over the term of the contract. The presumptive right of renewal is key to VeriSign's wide moat, as the renewal process is not opened for bids by other entities as long as VeriSign abides by the existing contract. VeriSign has historically exceeded the service level agreements, which could specify downtime cannot exceed 15 minutes per year. The .com agreement runs through November 2024 and allows VeriSign to increase pricing by 7% each year in the final four years of the six-year agreement. Looking at the .net agreement, the deal runs through June 2023 and currently allows VeriSign to increase pricing by 10% each year of the agreement. We believe that VeriSign's strong operating history (over 21 years of continuous availability of the .net and .com domain name systems) makes it highly likely that it will continue to see its key contracts renewed. While projecting continued growth in .com and .net registrations (domain names have grown consistently over an extended period of time, with unit growth reaching 9% in good years, and moderating to 2% in difficult years), we think a risk remains that VeriSign will cede some market share in coming years as new top-level domains are introduced. However, we believe that VeriSign is in a strong defensive position as the importance of a .com registration is unlikely to diminish. Businesses are not willing to risk losing customers to save a nominal amount (less than $10 per year) on the .com domain registration. The top 5 contributors in the quarter were NIC (acquired by Tyler Technologies), Zebra Technologies, Tractor Supply, Middleby and CDW. The top 5 detractors were Checkpoint, Verisk Analytics, Chemed, Masimo and Resmed.
General information
Net Asset Value
Calculated
Every business day
NAV class B capitalisation shares (10/06/2021)
234,62 USD
CODES
ISIN capitalisation code : LU1305478775
WKN capitalisation code : A1421A

Net assets (million)
698,46 USD
Launch date
13/11/2015
Détail fonds - disclaimer
Before making any decision to subscribe, customers must ensure they have understood the product, having measured the risks associated with it and consulted their own advisers on the appropriateness of the product for their particular financial situation, taking into account legal, tax and accounting aspects. This fact sheet has been drawn up for information purposes and shall in no event be considered a solicitation to buy or an offer to sell securities or other financial instruments. Information provided to the interested party does not constitute legal or fiscal advice and the Bank shall not be held liable for such information. The securities referred to in this document may cause the investor to incur significant risk and may not be appropriate for all investors. Such risks include market risks, high volatility, credit risk, liquidity risk and interest-rate risk. There is no guarantee that the securities described in this document will achieve their investment objectives. Past performance is no indication of future returns. The Bank shall not be held liable for the future performance of these securities. Potential investors must ensure that they understand the risks of investing in such products and should only take an investment decision after giving careful consideration, together with their professional advisers, to the appropriateness of this investment to their specific financial situation, particularly with regard to legal, tax and accounting aspects. We have made every effort to verify that the information presented in this document is correct, in particular the estimated values, opinions and other estimates. Nevertheless, no guarantee can be given as to the validity, timeliness, completeness, correctness or accuracy of the information, which is provided for guidance only. Information may be subject to change without prior notice.
Page détail fonds - Retour au tableau