Contact
Throughout the COVID-19 crisis, we have been applying precautionary principles to protect the well-being of our visitors and employees. In accordance with the new Covid law, please be advised that access to our buildings will in future be subject to the Covidcheck 3G regime and reserved for people who have been vaccinated, recovered or tested (certified antigen test valid for 24 hours or PCR test valid for 48 hours).
A dedicated terminal in the reception hall will enable you to confirm the validity of your certificate.
We encourage you to:
Contact your adviser before visiting the Bank , preferably by phone or secure mail, or make an appointment for a meeting
Use our E-banking and Mobile Banking services, which are available 24/7 for you to check your accounts, make transfers, monitor fund performance and keep up to date with Banque de Luxembourg news.
Our teams are readily available to assist you and personally respond to any special requirements or questions you may have. Don't hesitate to contact them.
Luxembourg
14 Boulevard Royal L-2449 Luxembourg
Monday to Friday
8.30 am to 5 pm
Contact
We have taken all the necessary health and safety precautions in order to ensure continuous service. Where possible, please contact us by phone or via our secure digital channels. If you would like speak to your adviser, we recommend making an appointment in advance.
Brussels
Chaussée de La Hulpe, 120 – 1000 Brussels
FLANDERS
Kortrijksesteenweg 218 – 9830 Sint-Martens-Latem
Monday to Friday
8.30 am to 4.30 pm
My account online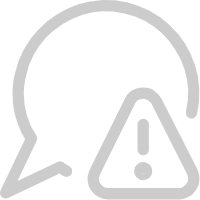 Beware of phishing attempts by email.
Please note that a number of fraudulent e-mails are currently circulating, seeking to recover your personal and banking data.
We remind you that Banque de Luxembourg and LuxTrust will never contact you directly via your personal email address, by SMS or by telephone asking you to log in to your secure site and/or to provide confidential information linked to your accounts and bank cards.
Select an authentication mode
My account online
Select an authentication mode
Intro - Gérer le risque Landing 2
Une approche basée sur la maîtrise des risques
Diversification, Discipline et Durabilité constituent le socle de notre approche. À la recherche du meilleur équilibre entre risque et rendement, elle permet à nos gestionnaires de régulièrement dépasser les indices de référence.
Une gestion résiliente dans toutes les phases de marché
CONTACTEZ NOS SPÉCIALISTES
Quels avantages pour vous ? - Landing 2
Quels avantages pour vous ?
Une gestion rigoureuse des risques.
Des performances à long terme qui dépassent les indices de référence.
Une sélection de sociétés de qualité, acquises à un juste prix, qui offrent un potentiel de croissance sur le long terme.
Une gestion responsable qui vise des performances réguliers dans la durée plus Landing 2
| Rendement annualisé * | Profil équilibré | Indice de référence |
| --- | --- | --- |
| sur 1 an | 9,2 % | 8,97 % |
| sur 5 ans | 5,5 % | 3,99 % |
| sur 15 ans | 4,1 % | 2,48 % |
+4,1 % annualisé* sur 15 ans
Rendement annuel (net de frais) du mandat de gestion pour les fonds BL à profil équilibré et croissance, au 31/12/2021. Le calcul des rendements ne tient pas compte des taxes.
Tout investissement implique des risques pouvant inclure des pertes en capital.
*Profil équilibré : cette stratégie d'investissement vise à protéger le pouvoir d'achat du portefeuille contre l'inflation, tout en permettant des fluctuations limitées de la valeur. La stratégie vise un rendement légèrement supérieur à celui du marché obligataire, avec une volatilité comparable. À titre indicatif, la pondération en actions du portefeuille peut varier entre 40 % et 60 %. Indice de référence : Morningstar - EUR Moderate Allocation (EUR) - Global
Des performances régulieres dans la durée
Nos stratégies d'investissement résilientes ont fait leurs preuves dans les phases de marché les plus chahutées. Sur la totalité d'un cycle boursier, nos gestions enregistrent des résultats qui dépassent leurs indices de référence.
Footer - Landing 1, 2 et 3