Contact
Throughout the COVID-19 crisis, we have been applying precautionary principles to protect the well-being of our visitors and employees. In accordance with the new Covid law, please be advised that access to our buildings will in future be subject to the Covidcheck 3G regime and reserved for people who have been vaccinated, recovered or tested (certified antigen test valid for 24 hours or PCR test valid for 48 hours).
A dedicated terminal in the reception hall will enable you to confirm the validity of your certificate.
We encourage you to:
Contact your adviser before visiting the Bank , preferably by phone or secure mail, or make an appointment for a meeting
Use our E-banking and Mobile Banking services, which are available 24/7 for you to check your accounts, make transfers, monitor fund performance and keep up to date with Banque de Luxembourg news.
Our teams are readily available to assist you and personally respond to any special requirements or questions you may have. Don't hesitate to contact them.
Luxembourg
14 Boulevard Royal L-2449 Luxembourg
Monday to Friday
8.30 am to 5 pm
Contact
We have taken all the necessary health and safety precautions in order to ensure continuous service. Where possible, please contact us by phone or via our secure digital channels. If you would like speak to your adviser, we recommend making an appointment in advance.
Brussels
Chaussée de La Hulpe, 120 – 1000 Brussels
FLANDERS
Kortrijksesteenweg 218 – 9830 Sint-Martens-Latem
Monday to Friday
8.30 am to 4.30 pm
My account online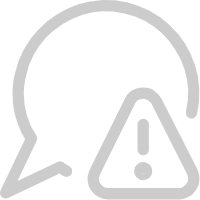 Beware of phishing attempts by email.
Please note that a number of fraudulent e-mails are currently circulating, seeking to recover your personal and banking data.
We remind you that Banque de Luxembourg and LuxTrust will never contact you directly via your personal email address, by SMS or by telephone asking you to log in to your secure site and/or to provide confidential information linked to your accounts and bank cards.
Select an authentication mode
My account online
Select an authentication mode
Socially Responsible Investment (SRI) enables you to use your wealth meaningfully without surrendering growth potential. It offers a way of reconciling financial return with social and environmental impact.
Applying ESG criteria
Financial data alone are no longer sufficient to evaluate a company. Environmental, Social and Governance (ESG) criteria are the three pillars of its extra-financial analysis.
ESG criteria
Environmental
Waste management, the reduction of greenhouse gas emissions, prevention of environmental risks etc.
Social
Prevention of accidents, employee training, respect for the rights of employees, the supply chain, employee-labour relations etc.
Governance
Independence of the board of directors, the management structure, the presence of an audit committee etc.
Creating value for your wealth and for society
Our caring and responsible approach towards our clients, our employees, our shareholder and the community is reflected in our investment solutions.
By choosing our socially responsible fund management solution, you are opting for a comprehensive wealth management approach which allocates your assets to a range of financial instruments that comply with ESG criteria.
Make your investments meaningful by encouraging good practice and sustainable development models.

Mélanie Mortier, Senior Portfolio Manager
Policy for integrating ESG factors into management mandates
Our Commitment Policy
The purpose of this commitment policy is to document the measures taken to ensure that shareholders' commitments are incorporated into the Banque de Luxembourg investment strategy.
Our management company demonstrates its commitment too
In July 2017, Banque de Luxembourg Investments (BLI) signed the United Nations' Principles for Responsible Investment (UNPRI). This was followed by the creation of an in-house ESG committee and the implementation of an environmental, social and governance policy.
ESG commitment founded on six principles
Incorporation of ESG criteria in investment processes.
Investors' incorporation of ESG criteria in their shareholder policies and practices.
Requirement for disclosure on ESG issues by the companies in which we invest.
Monitoring compliance with the implementation of the Principles by asset managers.
Working together to implement the Principles.
Individual reporting on activities and progress towards implementing the Principles.
© Source: https://www.unpri.org/about/the-six-principles
We firmly believe that by analysing all the potential financial and extra-financial risks, we will be able to make relevant investment decisions, which will generate sustainable returns.

Guy Wagner, Managing Director of BLI – Banque de Luxembourg Investments
---
CTA contacts LU DE EUR INT solutions d'investissement
Talk to an adviser
Let's discuss how we can help you
Homepage - Newsletter avec HR