Contact
Throughout the COVID-19 crisis, we have been applying precautionary principles to protect the well-being of our visitors and employees. In accordance with the new Covid law, please be advised that access to our buildings will in future be subject to the Covidcheck 3G regime and reserved for people who have been vaccinated, recovered or tested (certified antigen test valid for 24 hours or PCR test valid for 48 hours).
A dedicated terminal in the reception hall will enable you to confirm the validity of your certificate.
We encourage you to:
Contact your adviser before visiting the Bank , preferably by phone or secure mail, or make an appointment for a meeting
Use our E-banking and Mobile Banking services, which are available 24/7 for you to check your accounts, make transfers, monitor fund performance and keep up to date with Banque de Luxembourg news.
Our teams are readily available to assist you and personally respond to any special requirements or questions you may have. Don't hesitate to contact them.
Luxembourg
14 Boulevard Royal L-2449 Luxembourg
Monday to Friday
8.30 am to 5 pm
Contact
We have taken all the necessary health and safety precautions in order to ensure continuous service. Where possible, please contact us by phone or via our secure digital channels. If you would like speak to your adviser, we recommend making an appointment in advance.
Brussels
Chaussée de La Hulpe, 120 – 1000 Brussels
FLANDERS
Kortrijksesteenweg 218 – 9830 Sint-Martens-Latem
Monday to Friday
8.30 am to 4.30 pm
My account online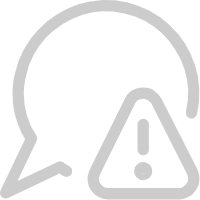 Beware of phishing attempts by email.
Please note that a number of fraudulent e-mails are currently circulating, seeking to recover your personal and banking data.
We remind you that Banque de Luxembourg and LuxTrust will never contact you directly via your personal email address, by SMS or by telephone asking you to log in to your secure site and/or to provide confidential information linked to your accounts and bank cards.
Select an authentication mode
My account online
Select an authentication mode
Public holidays
Luxembourg 2022
|   | Date | Holiday |
| --- | --- | --- |
| Saturday | January 1, 2022 | New Year's Day |
| Friday | April 15, 2022 | Good Friday |
| Monday | April 18, 2022 | Easter Monday |
| Sunday | May 1, 2022 | Labour Day |
| Monday | May 9, 2022 | Europe Day |
| Thursday | May 26, 2022 | Ascension |
| Monday | June 6, 2022 | Whit Monday |
| Thursday | June 23, 2022 | Luxembourg National Holiday |
| Monday | August 15, 2022 | Assumption |
| Tuesday | November 1, 2022 | All-Saint's Day |
| Saturday | December 24, 2022 | Christmas Eve (afternoon) |
| Sunday | December 25, 2022 | Christmas Day |
| Monday | December 26, 2022 | St Stephen's Day / Boxing Day |
Luxembourg 2023
|   | Date | Holiday |
| --- | --- | --- |
| Sunday | January 1, 2023 | New Year's Day |
| Friday | April 07, 2023 | Good Friday |
| Monday | April 10, 2023 | Easter Monday |
| Monday | May 1, 2023 | Labour Day |
| Tuesday | May 9, 2023 | Europe Day |
| Thursday | May 18, 2023 | Ascension |
| Monday | May 29, 2023 | Whit Monday |
| Friday | June 23, 2023 | Luxembourg National Holiday |
| Tuesday | August 15, 2023 | Assumption |
| Wednesday | November 1, 2023 | All-Saint's Day |
| Sunday | December 24, 2023 | Christmas Eve (afternoon) |
| Monday | December 25, 2023 | Christmas Day |
| Tuesday | December 26, 2023 | St Stephen's Day / Boxing Day |
Belgium 2022
 
Date
Holiday
Saturday
January 1, 2022
New Year's Day
Friday
April 15, 2022
Good Friday
Monday
April 18, 2022
Easter Monday
Sunday
May 1, 2022
Labour Day
Thursday
May 26, 2022
Ascension
Friday
May 27, 2022
Friday after Ascension
Monday
June 06, 2022
Whit Monday
Monday
July 11, 2022
Flemish Community day
Thursday
July 21, 2022
National Holiday
Monday
August 15, 2022
Assumption
Tuesday
September 27, 2022
Brussels Community day
Our branches are open
Tuesday
November 1, 2022
All-Saint's Day
Friday
November 11, 2022
Armistice Day 1918
Sunday
December 25, 2022
Christmas Day