Contact
All along the COVID-19 health crisis, we have been taking precautions to guarantee the well-being of our visitors and our staff. We recommend to:
Contact your adviser by phone or by secure mail, or to make an appointment on our premises,
Use our e-banking services or our mobile banking application available 24/7, to check your accounts, make payments, check fund performances and read the latest news from Banque de Luxembourg.
Our teams are available to answer all your questions. Do not hesitate to get in touch with them.
Luxembourg
14 Boulevard Royal L-2449 Luxembourg
Monday to Friday
8.30 am to 5 pm
Contact
We have taken all the necessary health and safety precautions in order to ensure continuous service. Where possible, please contact us by phone or via our secure digital channels. If you would like speak to your adviser, we recommend making an appointment in advance.
Brussels
Chaussée de La Hulpe, 120 – 1000 Brussels
FLANDERS
Kortrijksesteenweg 218 – 9830 Sint-Martens-Latem
Monday to Friday
8.30 am to 4.30 pm
My account online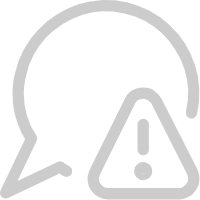 Beware of phishing attempts by email.
Please note that a number of fraudulent e-mails are currently circulating, seeking to recover your personal and banking data.
We remind you that Banque de Luxembourg and LuxTrust will never contact you directly via your personal email address, by SMS or by telephone asking you to log in to your secure site and/or to provide confidential information linked to your accounts and bank cards.
Select an authentication mode
My account online
Select an authentication mode
---
---
BL Global Bond Opportunities
Bond fund
Data as of 10/06/2021
Risk level
| | | |
| --- | --- | --- |
| Low | | High |
Recommended investment horizon : > 2 years
Performance
Average annual performance since launch 4,10 %
Performance as at 10/06/2021
FUNDS
2018
-2,25 %
2019
0,44 %
2020
0,94 %
Since 01/01/2021
-0,94 %
Over the last 12 months
1,71 %
Over 3 years
0,14 %
Since launch
176,27 %
Asset breakdown
Bonds
98,26 %
Cash
1,74 %
Breakdown by currency
EUR
92,54 %
USD
3,59 %
CNY
1,40 %
MXN
0,90 %
HUF
0,65 %
Others
0,91 %
Main positions
Ireland Treasury Bond 2016 1% 15-05-2026
2,26 %
Portugal Obrigacoes do Tesouro 2015 2.875% 15-10-2025
1,65 %
Portugal 2008 4.95% 25-10-2023
1,65 %
Morocco 2014 3.5% 19-06-2024
1,60 %
CK Hutchison Finance 16 Series B 2016 2% 06-04-2028
1,59 %
Strategy
Investment objective and policy
The fund invests principally in bonds issued in the currencies of the leading industrialised countries (without the Yen). In addition, some 20% of the assets are invested in emerging market bonds. On average the compartment is invested by about ¾ in the euro zone and by about ¼ in the dollar zone. Its key objective is to achieve a regular income.
Management report - 1st Quarter 2021
In the first quarter of 2021, we saw yields rise significantly on all the bond markets. The yield on the Germany 10-year benchmark bond rose from -0.57% on 31 December to -0.29% on 31 March. Euro-denominated corporate debt flatlined as medium and long-term euro sovereign yields rose despite the compression in yield spreads on riskier corporate debt. This rise in yields is the result of a combination of two main factors: the start of the vaccination campaign, which prompted a degree of optimism on the markets, and an improvement in certain economic statistics, including the purchasing managers' index: the Markit Manufacturing PMI climbed from 55.2 to 62.4 over the period. This recovery is also reflected in the rise in inflation figures, with the price index for the eurozone as a whole rising from 0.3% to +1.3% over the period. Over the quarter, the movements in sovereign yields weighed on quality corporate issuers (highly correlated to sovereign rates) and longer maturities. In the BLI Corporate Bond reference basket , AAA to A rated corporate debt with a maturity of 5 to 8 years fell by 0.65% over three months. Conversely, BBB-/BB+ rated debt with a maturity of less than 5 years rose by 0.7%. Emerging market companies continue to perform better than those in developed countries as the former (mainly those in Asia) have enjoyed better economic conditions following the health crisis. BL Global Bond Opportunities declined by 0.83% over the quarter. In this context of rising risk-free sovereign yields, we reduced our positions in high quality issuers with low yield spreads. Exposure to 'risk-free' sovereign bonds and high-quality corporate issuers was reduced by almost 10% to allocate cash partly to emerging market issuers and partly to BB corporate issuers with a strong balance sheet and solid earnings. For example, we included Volvo Cars, Wienerberger, Amplifon, Dometic Group, Kion Group and Smurfit Kappa, all of which offered yields above 0.8% in euros. At the end of March 2021, AAA to A issues accounted for almost 40% of the portfolio, with a bias towards corporate bonds which represented more than 65% of the portfolio. At 31 March 2021, the portfolio's average yield was 0.31% with a modified duration of 4.67.
General information
Net Asset Value
Calculated
Every business day
NAV class B capitalisation shares (10/06/2021)
684,84 EUR
NAV class A distribution shares (20/05/2021)
681,33 EUR
CODES
ISIN capitalisation code : LU0093569910
ISIN distribution code : LU0093569837
WKN capitalisation code : 921164
WKN distribution code : 937797
SICOVAM capitalisation code : 959302
SICOVAM distribution code : 989724

Net assets (million)
349,93 EUR
Launch date
29/02/1996
Détail fonds - disclaimer
Before making any decision to subscribe, customers must ensure they have understood the product, having measured the risks associated with it and consulted their own advisers on the appropriateness of the product for their particular financial situation, taking into account legal, tax and accounting aspects. This fact sheet has been drawn up for information purposes and shall in no event be considered a solicitation to buy or an offer to sell securities or other financial instruments. Information provided to the interested party does not constitute legal or fiscal advice and the Bank shall not be held liable for such information. The securities referred to in this document may cause the investor to incur significant risk and may not be appropriate for all investors. Such risks include market risks, high volatility, credit risk, liquidity risk and interest-rate risk. There is no guarantee that the securities described in this document will achieve their investment objectives. Past performance is no indication of future returns. The Bank shall not be held liable for the future performance of these securities. Potential investors must ensure that they understand the risks of investing in such products and should only take an investment decision after giving careful consideration, together with their professional advisers, to the appropriateness of this investment to their specific financial situation, particularly with regard to legal, tax and accounting aspects. We have made every effort to verify that the information presented in this document is correct, in particular the estimated values, opinions and other estimates. Nevertheless, no guarantee can be given as to the validity, timeliness, completeness, correctness or accuracy of the information, which is provided for guidance only. Information may be subject to change without prior notice.
Page détail fonds - Retour au tableau