Contact
We would encourage you to contact your adviser, preferably by phone or secure mail, or make arrangements in advance for a meeting.
Our teams are readily available to assist you and personally respond to any special requirements or questions you may have.
Luxembourg
14 Boulevard Royal L-2449 Luxembourg
Monday to Friday
8.30 am to 5 pm
Contact
We have taken all the necessary health and safety precautions in order to ensure continuous service. Where possible, please contact us by phone or via our secure digital channels. If you would like speak to your adviser, we recommend making an appointment in advance.
Wallonie - Brussels
Chaussée de La Hulpe, 120 – 1000 Brussels
FLANDERS
Kortrijksesteenweg 218 – 9830 Sint-Martens-Latem
Monday to Friday
8.30 am to 4.30 pm
My account online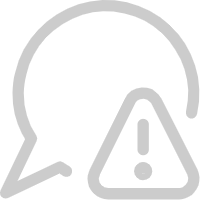 New homepage for your E-Banking area.
A new direct login button will take you to your E-Banking area where you can input your usual authentication credentials.
My account online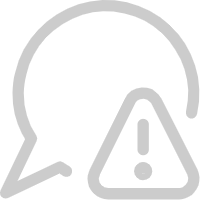 New homepage for your E-Banking area.
A new direct login button will take you to your E-Banking area where you can input your usual authentication credentials.
Legal publications and Kiids
AT = Austria, BE = Belgium, CH = Switzerland, DE = Germany, DK = Denmark, ES = Spain, FI = Finland, FR = France, GB = United Kingdom, IT = Italy, LU = Luxembourg, NL = Netherlands, NO = Norway, SE = Sweden, SG = Singapore
KEY INFORMATION DOCUMENT FOR INVESTMENT FUNDS
| BL FUND MANAGEMENT MANDATE | ISIN CODE (BM SHARES) |
| --- | --- |
| BL-American Smaller Companies | LU1484763658 |
| BL-Equities America | LU1484141145 |
| BL-Equities Asia | LU1484142622 |
| BL-Equities Europe | LU1484141574 |
| BL-Equities Japan | LU1484141905 |
| BL-European Smaller Companies | LU1484145054 |
| BL-Emerging Markets | LU1484144248 |
| BL-European Family Business | LU1305479153 |
KEY INFORMATION DOCUMENT FOR LISTED AND OTC DERIVATIVES OF BANQUE DE LUXEMBOURG
The sole objective of this service introduced by Banque de Luxembourg is to make the KIIDs (Key Investor Information Documents) available to its clients as part of their investments in UCITS.
The KIID is a two-page, standardised regulatory document that replaces the simplified prospectus. It contains, in summary form and in simple language, standardised and easily comparable information on UCITS, and informs investors of the risks associated thereto.
Banque de Luxembourg will regularly update this section on the website. Clients are encouraged to consult the section at regular intervals, especially before making any investment in a UCITS in order to find out when the KIIDs will be available for the different UCITS offerings and obtain the latest applicable version.
The information made available in this section includes information provided as is by external companies or hypertext links to other sites that were not developed by Banque de Luxembourg. Consequently, Banque de Luxembourg does not guarantee the accuracy, adequacy or completeness of the information and documents contained in this section, and expressly disclaims any liability for any error or omission in this information and in these documents. Banque de Luxembourg cannot provide any guarantee that all these functionalities will always be available.
The information contained in this section does not constitute an offer or a solicitation to make investments or invest in the UCITS mentioned herein. None of the information on this site should be construed as investment, tax, legal or other type of advice. The UCITS referenced may not be purchased by any person in any jurisdiction in which such an offer or solicitation would be considered unlawful or in which the person making such offer or solicitation is not qualified to do so or by any person to whom it is unlawful to make such offer or solicitation.