Contact
If you have any questions, or would like to meet us or become a client, please contact our banking advisers who will be happy to respond according to your individual requirements.
Luxembourg
14 Boulevard Royal L-2449 Luxembourg
Monday to Friday
8.30 am to 5 pm
Contact
If you have any questions, or would like to meet us or become a client, please contact our banking advisers who will be happy to respond according to your individual requirements.
Brussels
Chaussée de La Hulpe, 120 – 1000 Brussels
Ghent
Rijvisschestraat 124 – 9052 Ghent
Monday to Friday
8.30 am to 4.30 pm
My account online
Select an authentication mode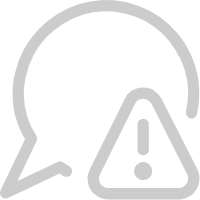 Starting 6 April 2020, you will no longer be able to connect to your E-Banking area using these authentication methods: LuxTrust Token, SmartCard and Signing Stick. Please use either the LuxTrust Scan device or the LuxTrust Mobile app.

Feel free to install and activate LuxTrust Mobile on your smartphone and/or activate the LuxTrust Scan device provided by your adviser.
---
---
BL European Smaller Companies
Equity funds
Data as of 21/02/2020
Risk level
| | | |
| --- | --- | --- |
| Low | | High |
Recommended investment horizon : > 10 years
Performance
Average annual performance since launch 8,88 %
Performance as at 21/02/2020
FUNDS
2017
15,02 %
2018
-11,75 %
2019
28,27 %
Since 01/01/2020
0,55 %
Over the last 12 months
16,02 %
Over 3 years
24,26 %
Since launch
84,57 %
Asset breakdown
Equities
96,66 %
Cash
3,34 %
Breakdown by currency
EUR
56,66 %
GBP
13,94 %
CHF
12,27 %
SEK
11,08 %
DKK
3,10 %
Others
2,94 %
Main positions
Amplifon SPA After Split Post Frazionamento
6,20 %
Carl Zeiss Meditec AG
5,97 %
Loomis AB B
4,61 %
Nibe Industrier AB B
3,89 %
CompuGroup Medical SE
3,78 %
Strategy
Investment objective and policy
BL-European Smaller Companies invests up to 80% of its net assets in shares of small and mid-cap European companies. The companies selected have high profitability due to exploiting their competitive advantage and offer favorable development prospects. In addition, they have a sound financial position and feature low levels of capital intensity. Management decisions will be based on strict valuation and quality criteria.
Management report - 4th Quarter 2019
The 4th quarter of 2019 saw a strong rebound in equity market prices in Europe. The markets were buoyed by Boris Johnson's victory in the UK's general election. With a strong majority in parliament, a deal between London and Brussels looks more achievable than previously. The markets then rebounded strongly, with UK stocks leading the field. Another positive factor was confirmation that the United States and China had reached a trade agreement. The benchmark index (MSCI Europe Small Cap Net Return EUR) gained 11.74% over the quarter. BL European Smaller Companies (retail accumulation share net of fees) was up 11.96%. The three biggest contributors were Mycronic (Sweden), Nibe Industrier (Sweden) and Comet (Switzerland). Their share price increases were mainly boosted by the publication of very good figures for the first nine months of the year. Stratec (Germany), Applus (Spain) and Interpump (Italy) came in at the other end of the scale. These three companies have seen a slowdown in activity since the start of the year. In a tense economic climate at the beginning of the year, their clients preferred to wait and delayed some of their orders. The entire investment in Elior was sold in October. After a lukewarm operating performance over the last few quarters and a fiercer competitive environment, the investment case started to unwind. The investments in Fevertree, De'Longhi, Draegerwerk, Compugroup and Applus were increased.
General information
Net Asset Value
Calculated
Every business day
NAV class B capitalisation shares (21/02/2020)
184,20 EUR
NAV class A capitalisation shares (21/02/2020)
178,00 EUR
Latest dividend
0,04 EUR
Date of last dividend payment
07/02/2020
CODES
Internal capitalisation code : 13890962
Internal distribution code : 13890913
ISIN capitalisation code : LU0832875438
ISIN distribution code : LU0832875354
WKN capitalisation code : A1J4V0
WKN distribution code : A1J4VZ

Net assets (million)
202,88 EUR
Launch date
20/11/2012
Before making any decision to subscribe, customers must ensure they have understood the product, having measured the risks associated with it and consulted their own advisers on the appropriateness of the product for their particular financial situation, taking into account legal, tax and accounting aspects. This fact sheet has been drawn up for information purposes and shall in no event be considered a solicitation to buy or an offer to sell securities or other financial instruments. Information provided to the interested party does not constitute legal or fiscal advice and the Bank shall not be held liable for such information. The securities referred to in this document may cause the investor to incur significant risk and may not be appropriate for all investors. Such risks include market risks, high volatility, credit risk, liquidity risk and interest-rate risk. There is no guarantee that the securities described in this document will achieve their investment objectives. Past performance is no indication of future returns. The Bank shall not be held liable for the future performance of these securities. Potential investors must ensure that they understand the risks of investing in such products and should only take an investment decision after giving careful consideration, together with their professional advisers, to the appropriateness of this investment to their specific financial situation, particularly with regard to legal, tax and accounting aspects. We have made every effort to verify that the information presented in this document is correct, in particular the estimated values, opinions and other estimates. Nevertheless, no guarantee can be given as to the validity, timeliness, completeness, correctness or accuracy of the information, which is provided for guidance only. Information may be subject to change without prior notice.