Contact
If you have any questions, or would like to meet us or become a client, please contact our banking advisers who will be happy to respond according to your individual requirements.
Luxembourg
14 Boulevard Royal L-2449 Luxembourg
Monday to Friday
8.30 am to 5 pm
Contact
If you have any questions, or would like to meet us or become a client, please contact our banking advisers who will be happy to respond according to your individual requirements.
Brussels
Chaussée de La Hulpe, 120 – 1000 Brussels
Ghent
Rijvisschestraat 124 – 9052 Ghent
Monday to Friday
8.30 am to 4.30 pm
My account online
Select an authentication mode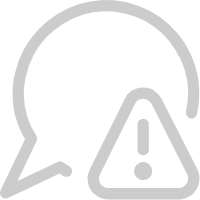 Starting 6 April 2020, you will no longer be able to connect to your E-Banking area using these authentication methods: LuxTrust Token, SmartCard and Signing Stick. Please use either the LuxTrust Scan device or the LuxTrust Mobile app.

Feel free to install and activate LuxTrust Mobile on your smartphone and/or activate the LuxTrust Scan device provided by your adviser.
---
---
BL Fund Selection Equities
Equity fund of funds
Data as of 20/02/2020
Risk level
| | | |
| --- | --- | --- |
| Low | | High |
Recommended investment horizon : > 8 years
Performance
Average annual performance since launch 4,88 %
Performance as at 20/02/2020
FUNDS
2017
10,76 %
2018
-11,13 %
2019
25,44 %
Since 01/01/2020
4,90 %
Over the last 12 months
20,19 %
Over 3 years
24,38 %
Since launch
140,12 %
Asset breakdown
Equities
90,02 %
Cash
5,59 %
Absolute Return
2,67 %
Hedged Equities
1,72 %
Breakdown by currency
USD
52,87 %
EUR
40,08 %
JPY
7,05 %
Main positions
Bakersteel Global Precious Metals - I EUR CAP
6,57 %
Lindsell Train Global Equity - Accum Ptg C USD CAP
6,24 %
GuardCap UCITS Global Equity - I USD CAP
6,01 %
Threadneedle (Lux) Global Focus - IU CAP
5,99 %
Schroder International Selection Asian Total Return - C CAP
5,26 %
Strategy
Investment objective and policy
This fund has a minimum net equity exposure of 75% and invests in UCITS and other UCIs with no geographical, sector or currency restriction. The remaining assets may be invested in bond funds, cash or any other type of transferable security that is listed or traded on regulated markets. The emphasis is on international diversification of investments and flexibility in terms of themes and sectors that may potentially be present within the fund.
Management report - 4th Quarter 2019
Equity markets rallied strongly in the fourth quarter. Although manufacturing industry is struggling to recover, the resilience of the services sector, support from the central banks and the signing of 'Phase One' of a partial trade agreement between the United States and China have managed to cheer the financial markets. Having underperformed since the start of the year, emerging markets outperformed other markets during the quarter, helped by the resurgence of cyclical stocks and a pause in the US dollar's appreciation. Performances were also better balanced in terms of management styles, with better relative performance from cyclical stocks after September's sector rotation. Against this backdrop, the fund gained 5.4%, slightly below the average for its universe in a very buoyant market. The underlying funds performed well overall but contrasted between different geographic regions. Relative performances were particularly good in Japan, Europe and to a lesser extent, the United States and global funds. On the negative side, emerging market equity funds underperformed given their fairly defensive bias in a sharply rising market. BL Fund Selection Equities ended the year 25.4% higher, a rise in line with the average for its peers. Given the fund's generally defensive positioning, this is a pleasing result in a very buoyant market. At the end of the year, equity risk stood at 90%.
General information
Net Asset Value
Calculated
Every business day
NAV class B capitalisation shares (20/02/2020)
240,12 EUR
CODES
Internal capitalisation code : 1393353000
ISIN capitalisation code : LU0135980968
WKN capitalisation code : 762210
SICOVAM capitalisation code : 509654

Net assets (million)
86,32 EUR
Launch date
03/10/2001
Before making any decision to subscribe, customers must ensure they have understood the product, having measured the risks associated with it and consulted their own advisers on the appropriateness of the product for their particular financial situation, taking into account legal, tax and accounting aspects. This fact sheet has been drawn up for information purposes and shall in no event be considered a solicitation to buy or an offer to sell securities or other financial instruments. Information provided to the interested party does not constitute legal or fiscal advice and the Bank shall not be held liable for such information. The securities referred to in this document may cause the investor to incur significant risk and may not be appropriate for all investors. Such risks include market risks, high volatility, credit risk, liquidity risk and interest-rate risk. There is no guarantee that the securities described in this document will achieve their investment objectives. Past performance is no indication of future returns. The Bank shall not be held liable for the future performance of these securities. Potential investors must ensure that they understand the risks of investing in such products and should only take an investment decision after giving careful consideration, together with their professional advisers, to the appropriateness of this investment to their specific financial situation, particularly with regard to legal, tax and accounting aspects. We have made every effort to verify that the information presented in this document is correct, in particular the estimated values, opinions and other estimates. Nevertheless, no guarantee can be given as to the validity, timeliness, completeness, correctness or accuracy of the information, which is provided for guidance only. Information may be subject to change without prior notice.