Contact
If you have any questions, or would like to meet us or become a client, please contact our banking advisers who will be happy to respond according to your individual requirements.
Luxembourg
14 Boulevard Royal L-2449 Luxembourg
Monday to Friday
8.30 am to 5 pm
Contact
If you have any questions, or would like to meet us or become a client, please contact our banking advisers who will be happy to respond according to your individual requirements.
Brussels
Chaussée de La Hulpe, 120 – 1000 Brussels
Ghent
Rijvisschestraat 124 – 9052 Ghent
Monday to Friday
8.30 am to 4.30 pm
My account online
Select an authentication mode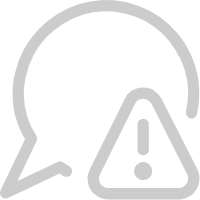 Starting 6 April 2020, you will no longer be able to connect to your E-Banking area using these authentication methods: LuxTrust Token, SmartCard and Signing Stick. Please use either the LuxTrust Scan device or the LuxTrust Mobile app.

Feel free to install and activate LuxTrust Mobile on your smartphone and/or activate the LuxTrust Scan device provided by your adviser.
---
---
BL Sustainable Horizon
Theme Fund
Data as of 21/02/2020
Risk level
| | | |
| --- | --- | --- |
| Low | | High |
Recommended investment horizon : > 10 years
Performance
Average annual performance since launch 6,19 %
Performance as at 21/02/2020
FUNDS
2017
2,31 %
2018
0,90 %
2019
19,59 %
Since 01/01/2020
3,44 %
Over the last 12 months
17,75 %
Over 3 years
23,91 %
Since launch
107,50 %
Asset breakdown
Equities
79,00 %
Cash
15,20 %
Hedged Equities
5,80 %
Breakdown by currency
EUR
39,51 %
USD
23,29 %
JPY
9,49 %
GBP
6,37 %
SEK
6,14 %
Others
15,20 %
Main positions
Unilever NV
7,72 %
Kimberly Clark Corp
6,68 %
Canadian National Railway Co
5,30 %
Microsoft Corp
5,07 %
Danone SA
5,02 %
Strategy
Investment objective and policy
The sub-fund invests a minimum of 75% of its net assets in global equities, without any geographical (including emerging countries), sectorial or monetary limitations. The selection process focuses in particular on environmental, social and governance (ESG) factors.
Management report - 4th Quarter 2019
Thanks to central bank stimulus and the Phase One trade agreement between the United States and China, risk assets performed particularly strongly in the fourth quarter, while more defensive assets were sidelined by investors. From September to December, the MSCI All Country World Index net total return expressed in euros gained 5.8%. In terms of sectors, technology headed the leader board while consumer staples fell over the period. Due to the fund's defensive management strategy, BL Sustainable Horizon scarcely benefited from the appreciation of risk assets, with the NAV (retail accumulation share net of fees in euros) rising by 0.4% over the quarter. Several transactions were conducted during the last three months of 2019. The positions in Reckitt Benckiser, EssilorLuxottica and Legrand were sold due to a deterioration in the sustainable rating awarded to them by our ESG research provider MSCI. 3M and Becton Dickinson were reduced for the same reason. Campbell Soup was sold after a surge in its share price. In contrast, new positions were opened in the US company Waters and the Japanese company Secom. At the end of December, the fund was 85.5% invested in equities and 14.5% in cash. The sale of S&P 500 index futures amounting to 6% of the portfolio's value resulted in a net exposure to equities of 79.5%. The breakdown by currency was as follows: 41% in EUR, 20.5% in USD, 10.5% in JPY, 7% in GBP, 5.5% in SEK, 5% in CAD, 5% in CHF, 4% in DKK and 1.5% in HKD. The portfolio's geographic allocation was as follows: Europe 53%, North America 25% (6% hedged), Japan 6%, and Asia ex-Japan 1.5%. The sector allocation was as follows: consumer 38%, industry and commodities 25.5%, healthcare 13% and technology 9%.
General information
Net Asset Value
Calculated
Every business day
NAV class B capitalisation shares (21/02/2020)
1 299,71 EUR
CODES
Internal capitalisation code : 2026377000
ISIN capitalisation code : LU0093570173
WKN capitalisation code : 937804
SICOVAM capitalisation code : 959287

Net assets (million)
51,18 EUR
Launch date
03/03/1997
Before making any decision to subscribe, customers must ensure they have understood the product, having measured the risks associated with it and consulted their own advisers on the appropriateness of the product for their particular financial situation, taking into account legal, tax and accounting aspects. This fact sheet has been drawn up for information purposes and shall in no event be considered a solicitation to buy or an offer to sell securities or other financial instruments. Information provided to the interested party does not constitute legal or fiscal advice and the Bank shall not be held liable for such information. The securities referred to in this document may cause the investor to incur significant risk and may not be appropriate for all investors. Such risks include market risks, high volatility, credit risk, liquidity risk and interest-rate risk. There is no guarantee that the securities described in this document will achieve their investment objectives. Past performance is no indication of future returns. The Bank shall not be held liable for the future performance of these securities. Potential investors must ensure that they understand the risks of investing in such products and should only take an investment decision after giving careful consideration, together with their professional advisers, to the appropriateness of this investment to their specific financial situation, particularly with regard to legal, tax and accounting aspects. We have made every effort to verify that the information presented in this document is correct, in particular the estimated values, opinions and other estimates. Nevertheless, no guarantee can be given as to the validity, timeliness, completeness, correctness or accuracy of the information, which is provided for guidance only. Information may be subject to change without prior notice.