Contact
If you have any questions, or would like to meet us or become a client, please contact our banking advisers who will be happy to respond according to your individual requirements.
Luxembourg
14 Boulevard Royal L-2449 Luxembourg
Monday to Friday
8.30 am to 5 pm
Contact
If you have any questions, or would like to meet us or become a client, please contact our banking advisers who will be happy to respond according to your individual requirements.
Brussels
Chaussée de La Hulpe, 120 – 1000 Brussels
Ghent
Rijvisschestraat 124 – 9052 Ghent
Monday to Friday
8.30 am to 4.30 pm
My account online
Select an authentication mode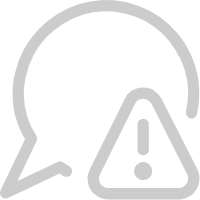 Starting 6 April 2020, you will no longer be able to connect to your E-Banking area using these authentication methods: LuxTrust Token, SmartCard and Signing Stick. Please use either the LuxTrust Scan device or the LuxTrust Mobile app.

Feel free to install and activate LuxTrust Mobile on your smartphone and/or activate the LuxTrust Scan device provided by your adviser.
---
---
BL Bond Emerging Markets Dollar
Bond funds
Data as of 21/02/2020
Risk level
| | | |
| --- | --- | --- |
| Low | | High |
Recommended investment horizon : > 3 years
Performance
Average annual performance since launch 3,13 %
Performance as at 21/02/2020
FUNDS
2017
3,69 %
2018
-2,80 %
2019
8,46 %
Since 01/01/2020
1,71 %
Over the last 12 months
7,85 %
Over 3 years
9,74 %
Since launch
14,03 %
Asset breakdown
Bonds
91,26 %
Cash
8,74 %
Main positions
Panama 1999 9.375% 01-04-2029 9,38 01/04/2029
3,82 %
Mexico Tranche 25 2012 3.625% 15-03-2022 3,62 15/03/2022
3,04 %
Uruguay 2003 7.875% 15-01-2033 7,88 15/01/2033
3,01 %
Ghana 2013 7.875% 07-08-2023 7,88 07/08/2023
2,70 %
Indonesia Global Series 13 Tranche 1 2015 4.125% 15-01-2025 4,12 15/01/2025
2,52 %
Strategy
Investment objective and policy
The fund invests in sovereign, quasi-sovereign and parastatal bonds of emerging countries. It also invests in bonds of industrialised countries and, to a lesser extent, in corporate bonds issued in emerging markets and industrialised countries. The fund is denominated in USD; investments are mainly in USD and local currencies. The fund's objective is to generate regular income.
Management report - 4th Quarter 2019
In the fourth quarter of 2019, emerging market debt posted a gain of nearly 1.87% according to the JPMorgan Euro EMBI Global Diversified index. This gain coincides with the index spread narrowing by around 50 basis points to 290 basis points at the end of the quarter. After two consecutive quarters of monetary easing, the Federal Reserve extended its efforts with its third interest rate cut for 2019. This took the Federal Funds Target Rate (lower limit) from 1.75% to 1.50% at the end of October 2019. Emerging markets continued to benefit from global monetary easing. In the second half of the quarter, the global economy was bolstered by the advent of the first phase of an agreement between China and the United States and some favourable economic data. However, its growth was below potential at the end of the year. Some of the emerging markets are reaching the end of the economic cycle. The slight rebound of the global economy during the quarter heralds the end of the economic recovery in developed countries. As a result, although some emerging market countries are still benefiting from monetary or fiscal leeway to stimulate the economy (e.g. Russia, Peru and the Czech Republic), monetary easing decisions will mainly be conditioned by positive idiosyncratic economic data rather than a cut in US or Chinese interest rates. Without a clear macroeconomic trend, the central banks of emerging countries are left to their own devices to deal with the development of their economies. In 2020, the credibility and effectiveness of each central bank will play an important role in the improvement or deterioration of their country's economic fundamentals. This will lead to a divergence of values in the asset class. The increase in fruit and vegetable prices due to the drought in the 3rd and 4th quarters of 2019 is likely to have an impact on inflation levels. Rising inflation combined with negative current accounts could disrupt the economic cycle in some countries. The central banks of these countries will find themselves obliged to raise (or maintain) their interest rates despite the precarious state of their economy.
General information
Net Asset Value
Calculated
Every business day
NAV class B capitalisation shares (21/02/2020)
113,92 USD
NAV class A capitalisation shares (21/02/2020)
93,99 USD
Latest dividend
6,46 USD
Date of last dividend payment
07/02/2020
CODES
Internal capitalisation code : 29290609
Internal distribution code : 29290625
ISIN capitalisation code : LU1305479401
ISIN distribution code : LU1305479310
WKN capitalisation code : A1421D
WKN distribution code : A1421C

Net assets (million)
51,58 USD
Launch date
13/11/2015
Before making any decision to subscribe, customers must ensure they have understood the product, having measured the risks associated with it and consulted their own advisers on the appropriateness of the product for their particular financial situation, taking into account legal, tax and accounting aspects. This fact sheet has been drawn up for information purposes and shall in no event be considered a solicitation to buy or an offer to sell securities or other financial instruments. Information provided to the interested party does not constitute legal or fiscal advice and the Bank shall not be held liable for such information. The securities referred to in this document may cause the investor to incur significant risk and may not be appropriate for all investors. Such risks include market risks, high volatility, credit risk, liquidity risk and interest-rate risk. There is no guarantee that the securities described in this document will achieve their investment objectives. Past performance is no indication of future returns. The Bank shall not be held liable for the future performance of these securities. Potential investors must ensure that they understand the risks of investing in such products and should only take an investment decision after giving careful consideration, together with their professional advisers, to the appropriateness of this investment to their specific financial situation, particularly with regard to legal, tax and accounting aspects. We have made every effort to verify that the information presented in this document is correct, in particular the estimated values, opinions and other estimates. Nevertheless, no guarantee can be given as to the validity, timeliness, completeness, correctness or accuracy of the information, which is provided for guidance only. Information may be subject to change without prior notice.