Contact
We would encourage you to contact your adviser, preferably by phone or secure mail, or make arrangements in advance for a meeting.
Our teams are readily available to assist you and personally respond to any special requirements or questions you may have.
Luxembourg
14 Boulevard Royal L-2449 Luxembourg
Monday to Friday
8.30 am to 5 pm
Contact
We have taken all the necessary health and safety precautions in order to ensure continuous service. Where possible, please contact us by phone or via our secure digital channels. If you would like speak to your adviser, we recommend making an appointment in advance.
Brussels
Chaussée de La Hulpe, 120 – 1000 Brussels
FLANDERS
Kortrijksesteenweg 218 – 9830 Sint-Martens-Latem
Monday to Friday
8.30 am to 4.30 pm
My account online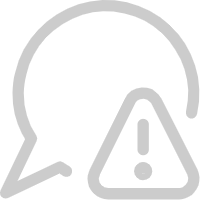 New homepage for your E-Banking area.
A new direct login button will take you to your E-Banking area where you can input your usual authentication credentials.
My account online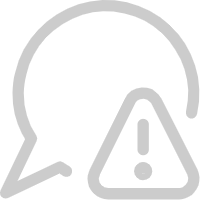 New homepage for your E-Banking area.
A new direct login button will take you to your E-Banking area where you can input your usual authentication credentials.
---
---
BL Bond Emerging Markets Sustainable
Bond funds
Data as of 16/05/2022
Risk level
| | | |
| --- | --- | --- |
| Low | | High |
Recommended investment horizon : > 3 years
Performance
Average annual performance since launch 0,81 %
Performance as at 16/05/2022
FUNDS
2019
8,46 %
2020
5,09 %
2021
-2,66 %
Since 01/01/2022
-8,18 %
Over the last 12 months
-8,48 %
Over 3 years
-1,80 %
Since launch
5,38 %
Asset breakdown
Bonds
94,64 %
Cash
5,36 %
Main positions
US Treasury Notes Series H 2029 2022 1.875% 28-02-2029
4,95 %
Panama 1999 9.375% 01-04-2029
3,04 %
Poland 2016 3.25% 06-04-2026
2,85 %
Inversiones CMPC SA 2017 4.375% 04-04-2027
2,85 %
Qatar Reg S 2000 9.75% 15-06-2030
2,85 %
Strategy
Investment objective and policy
The fund's objective is to generate income and capital appreciation with moderate volatility. It is primarily invested in bonds of sovereign, quasi-sovereign or parastatal issuers in emerging market countries. Ancillary investments in bonds of corporate issuers from emerging market countries and government and corporate issuers from industrialised countries are also permitted. The fund pursues a sustainable and responsible investment strategy mainly through two strands: investments in green bonds up to a minimum of 10% of the portfolio's net assets and an ESG optimisation strategy based on a proprietary rating for traditional sovereign issues. Through an active strategy, the fund manager aims to outperform the fund's investment universe over a medium to long-term horizon while protecting the capital in downturns.
General information
Net Asset Value
Calculated
Every business day
NAV class B capitalisation shares (16/05/2022)
105,28 USD
CODES
ISIN capitalisation code : LU1305479401
WKN capitalisation code : A1421D

Net assets (million)
51,63 USD
Launch date
13/11/2015
Détail fonds - disclaimer
Before making any decision to subscribe, customers must ensure they have understood the product, having measured the risks associated with it and consulted their own advisers on the appropriateness of the product for their particular financial situation, taking into account legal, tax and accounting aspects. This fact sheet has been drawn up for information purposes and shall in no event be considered a solicitation to buy or an offer to sell securities or other financial instruments. Information provided to the interested party does not constitute legal or fiscal advice and the Bank shall not be held liable for such information. The securities referred to in this document may cause the investor to incur significant risk and may not be appropriate for all investors. Such risks include market risks, high volatility, credit risk, liquidity risk and interest-rate risk. There is no guarantee that the securities described in this document will achieve their investment objectives. Past performance is no indication of future returns. The Bank shall not be held liable for the future performance of these securities. Potential investors must ensure that they understand the risks of investing in such products and should only take an investment decision after giving careful consideration, together with their professional advisers, to the appropriateness of this investment to their specific financial situation, particularly with regard to legal, tax and accounting aspects. We have made every effort to verify that the information presented in this document is correct, in particular the estimated values, opinions and other estimates. Nevertheless, no guarantee can be given as to the validity, timeliness, completeness, correctness or accuracy of the information, which is provided for guidance only. Information may be subject to change without prior notice.
Page détail fonds - Retour au tableau