Contact
If you have any questions, or would like to meet us or become a client, please contact our banking advisers who will be happy to respond according to your individual requirements.
Luxembourg
14 Boulevard Royal L-2449 Luxembourg
Monday to Friday
8.30 am to 5 pm
Contact
If you have any questions, or would like to meet us or become a client, please contact our banking advisers who will be happy to respond according to your individual requirements.
Brussels
Chaussée de La Hulpe, 120 – 1000 Brussels
Ghent
Rijvisschestraat 124 – 9052 Ghent
Monday to Friday
8.30 am to 4.30 pm
My account online
Select an authentication mode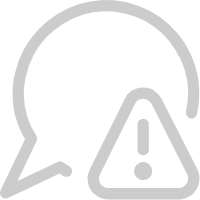 Starting 6 April 2020, you will no longer be able to connect to your E-Banking area using these authentication methods: LuxTrust Token, SmartCard and Signing Stick. Please use either the LuxTrust Scan device or the LuxTrust Mobile app.

Feel free to install and activate LuxTrust Mobile on your smartphone and/or activate the LuxTrust Scan device provided by your adviser.
---
---
BL European Family Businesses
Equity funds
Data as of 21/02/2020
Risk level
| | | |
| --- | --- | --- |
| Low | | High |
Recommended investment horizon : > 10 years
Performance
Average annual performance since launch 10,22 %
Performance as at 21/02/2020
FUNDS
2017
24,26 %
2018
-15,52 %
2019
24,73 %
Since 01/01/2020
0,01 %
Over the last 12 months
14,50 %
Over 3 years
24,43 %
Since launch
36,67 %
Asset breakdown
Equities
95,93 %
Cash
4,07 %
Breakdown by currency
EUR
87,67 %
CHF
8,87 %
DKK
1,82 %
SEK
1,41 %
USD
0,24 %
Others
0,00 %
Main positions
Stroeer SE + Co KGaA
3,77 %
SEB SA
3,24 %
Societe Virbac SA
3,11 %
Fluidra SA
3,06 %
Robertet SA
3,01 %
Strategy
Investment objective and policy
The BL-European Family Businesses fund invests in european equities regardless of market capitalisation. Companies are defined as family businesses if the person or family that founded the company or acquired the company's capital owns at least 25% of its shares, or if the family in question controls the business's strategy and operations. The portfolio structure is the outcome of the addition of individual investment opportunities rather than a replication of a market benchmark. The sub-fund's objective is long-term capital growth.
Management report - 4th Quarter 2019
The 4th quarter of 2019 saw a strong rebound in equity market prices in Europe. The markets were buoyed by Boris Johnson's victory in the UK's general election. With a solid majority in parliament, a deal between London and Brussels looks more achievable than previously. The markets subsequently rebounded sharply, with UK stocks leading the field. Another positive factor was confirmation that the United States and China had reached a trade agreement. During the period, the MSCI Europe Net Return index was up 5.7% and the MSCI Europe SMID Cap Net Return gained 11.7%. The BL European Family Businesses portfolio rose by 7.8%. The main contributions to performance came from Belimo, Bossard, Robertet, Datalogic and Lectra. Bossard's share price rallied after the publication of better-than-expected third quarter sales figures. Belimo, which is benefiting from structural growth in demand for energy efficiency and security systems in the construction industry, saw its share price climb after it announced the launch of its sensor activities and very strong performance in its other segments. Lectra, world leader in the design and manufacture of soft-material cutting systems for the automotive industry, demonstrated its resilience in a difficult context. In contrast, the portfolio's performance was undermined by Abéo, Groupe SEB, Sodexo, Savencia and STEF. Their shares all suffered from disappointing results or earnings forecasts with the deterioration of their end markets. Sodexo was dented by suspicions of a cartel in the restaurant-voucher market. During the quarter, De'Longhi, Biesse, Sodexo, Renishaw, Brembo, Fromagerie Bel, Savencia, FILA spa and Swatch were sold in order to concentrate the portfolio on the strongest convictions.
General information
Net Asset Value
Calculated
Every business day
NAV class B capitalisation shares (21/02/2020)
136,67 USD
CODES
Internal capitalisation code : 29290652
ISIN capitalisation code : LU1305479237
WKN capitalisation code : A1421G

Net assets (million)
115,85 USD
Launch date
06/12/2016
Before making any decision to subscribe, customers must ensure they have understood the product, having measured the risks associated with it and consulted their own advisers on the appropriateness of the product for their particular financial situation, taking into account legal, tax and accounting aspects. This fact sheet has been drawn up for information purposes and shall in no event be considered a solicitation to buy or an offer to sell securities or other financial instruments. Information provided to the interested party does not constitute legal or fiscal advice and the Bank shall not be held liable for such information. The securities referred to in this document may cause the investor to incur significant risk and may not be appropriate for all investors. Such risks include market risks, high volatility, credit risk, liquidity risk and interest-rate risk. There is no guarantee that the securities described in this document will achieve their investment objectives. Past performance is no indication of future returns. The Bank shall not be held liable for the future performance of these securities. Potential investors must ensure that they understand the risks of investing in such products and should only take an investment decision after giving careful consideration, together with their professional advisers, to the appropriateness of this investment to their specific financial situation, particularly with regard to legal, tax and accounting aspects. We have made every effort to verify that the information presented in this document is correct, in particular the estimated values, opinions and other estimates. Nevertheless, no guarantee can be given as to the validity, timeliness, completeness, correctness or accuracy of the information, which is provided for guidance only. Information may be subject to change without prior notice.