Contact
We would encourage you to contact your adviser, preferably by phone or secure mail, or make arrangements in advance for a meeting.
Our teams are readily available to assist you and personally respond to any special requirements or questions you may have.
Luxembourg
14 Boulevard Royal L-2449 Luxembourg
Monday to Friday
8.30 am to 5 pm
Contact
We have taken all the necessary health and safety precautions in order to ensure continuous service. Where possible, please contact us by phone or via our secure digital channels. If you would like speak to your adviser, we recommend making an appointment in advance.
Brussels
Chaussée de La Hulpe, 120 – 1000 Brussels
FLANDERS
Kortrijksesteenweg 218 – 9830 Sint-Martens-Latem
Monday to Friday
8.30 am to 4.30 pm
My account online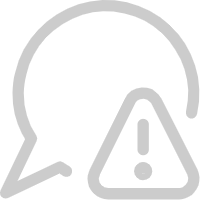 New homepage for your E-Banking area.
A new direct login button will take you to your E-Banking area where you can input your usual authentication credentials.
My account online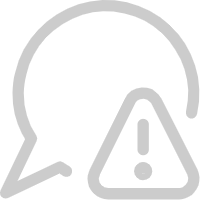 New homepage for your E-Banking area.
A new direct login button will take you to your E-Banking area where you can input your usual authentication credentials.
Init - Votre patrimoine mérite plus
Independent asset managers
As your clients' needs grow,
let's ask the right questions.
Together.
Introduction – TEXT and Video
Do you ever find yourself wondering about the many changes affecting your business and how they will impact how you operate in the future?
We see opportunities in these developments to help you bounce back and stand out from the crowd. Jean Demuth, Head of Independent Investor Services, shares a few of them with us...
Comprehensive support
PRIVATE BANKING INFRASTRUCTURE
DEDICATED DIGITAL PLATFORM
MIDDLE OFFICE SERVICES
PERSONALISED REPORTING
How can you make a difference as an adviser?
By having more time for your clients… thanks to the time we save you!
Market sophistication, regulatory burden, client requirements: everything is increasing... except your availability! How can you free up your time, be more attentive to your clients and give them your advice?
We save you time.
Services built around your needs
An organisation that allows you to ease your administrative follow-up
Banking services designed to optimise time to market, including account opening, order execution, loan offers, a digital platform and connectivity
Contact us
How can you protect your clients, and your independence as a result?
By sharing a simple principle: integrity.
The collaboration with your custodian bank is governed by strict rules, including absolute respect for your client portfolio. This rule is one of our values and it corresponds to our business model, so it is easy for us to uphold it. Our activity as a custodian bank, because it is strategic, is in fact separate from private banking.
Having easy access to a single point of contact also protects your independence.
They are attuned to your interests
They rely on a small multilingual team
They are responsible for respecting your strategic choices and those of your clients
Contact us
How can you reassure your clients about the future?
By providing them with a century-old partner that is skilfully moving with the times!
Because our society is currently facing many changes and because your clients may worry about losing some of their bearings, the time is right to strengthen your relationship with them and provide them with guarantees about the strength of your partners.
Banque de Luxembourg, a solid bank on a human scale
Key player in Luxembourg and Belgium
Developing activities at the service of asset management professionals for 40 years, with EUR 9 billion in client deposits
Subsidiary of the French mutual group Crédit Mutuel Alliance Fédérale, and a member of its Crédit Industriel et Commercial (CIC) arm
Contact us
Contact us, meet us, tell us your plans.
Form - Surcharge CSS MEP décembre