Contact
All along the COVID-19 health crisis, we have been taking precautions to guarantee the well-being of our visitors and our staff. We recommend to:
Contact your adviser by phone or by secure mail, or to make an appointment on our premises,
Use our e-banking services or our mobile banking application available 24/7, to check your accounts, make payments, check fund performances and read the latest news from Banque de Luxembourg.
Our teams are available to answer all your questions. Do not hesitate to get in touch with them.
Luxembourg
14 Boulevard Royal L-2449 Luxembourg
Monday to Friday
8.30 am to 5 pm
Contact
We have taken all the necessary health and safety precautions in order to ensure continuous service. Where possible, please contact us by phone or via our secure digital channels. If you would like speak to your adviser, we recommend making an appointment in advance.
Brussels
Chaussée de La Hulpe, 120 – 1000 Brussels
FLANDERS
Kortrijksesteenweg 218 – 9830 Sint-Martens-Latem
Monday to Friday
8.30 am to 4.30 pm
My account online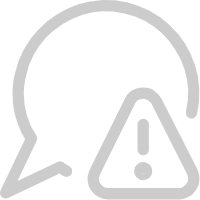 Beware of phishing attempts by email.
Please note that a number of fraudulent e-mails are currently circulating, seeking to recover your personal and banking data.
We remind you that Banque de Luxembourg and LuxTrust will never contact you directly via your personal email address, by SMS or by telephone asking you to log in to your secure site and/or to provide confidential information linked to your accounts and bank cards.
Select an authentication mode
My account online
Select an authentication mode
Init - Votre patrimoine mérite plus
Intro - Votre patrimoine mérite plus
Parce que votre patrimoine mérite plus, nous vous faisons bénéficier de notre approche unique en Belgique : une expertise en gestion de patrimoine développée au Luxembourg ; et un accompagnement personnel depuis nos centres de banque privée en Belgique.
Votre patrimoine mérite plus
Une expertise luxembourgeoise - Votre patrimoine mérite plus
Depuis plus de 10 ans, des centres de banque privée spécialisés en Belgique.
Depuis Bruxelles et Gand, votre banquier privé belge s'engage à vous accompagner dans la durée et à vous conseiller au mieux de vos intérêts, pour définir sans contrainte de temps, quelle approche sera la mieux adaptée pour vous, votre famille . Il sera votre interlocuteur unique pour chacune de vos questions ayant trait à vos investissements, la transmission de votre patrimoine, sa fiscalité.
En savoir plus sur notre accompagnement
Depuis plus de 100 ans, une expertise reconnue au Luxembourg
Pionniers de la gestion d'actifs au Luxembourg depuis 1920, nous nous sommes spécialisés dans la gestion du patrimoine de nos clients. Notre vision : faire fructifier vos avoirs via une saine gestion des risques, une diversification européenne de vos investissements et une approche sur le long terme qui a fait ses preuves, développée par nos propres équipes.
En savoir plus sur les performances depuis 15 ans
Un banquier privé au votre service de votre patrimoine - Votre patrimoine mérite plus
Devenir client à la Banque de Luxembourg Belgium c'est bénéficier de :
L'expérience d'un banquier privé spécialisé
De rendements qui ont fait leur preuve
D'un accompagnement dans la durée, sans pression de temps, qui couvre aussi bien vos avoirs personnels que ceux de votre famille
D'une approche internationale de votre patrimoine, grâce à des Ingénieurs patrimoniaux spécialisés par pays
En savoir plus
Votre banquier privé dédié
Et si nous parlions de vous en particulier ? 
Parlons-en sans aucun engagement et découvrez ce que nous pouvons faire pour vous.
Contactez-moi
Footer - Votre patrimoine mérite plus Landing 2