Contact
All along the COVID-19 health crisis, we have been taking precautions to guarantee the well-being of our visitors and our staff. We recommend to:
Contact your adviser by phone or by secure mail, or to make an appointment on our premises,
Use our e-banking services or our mobile banking application available 24/7, to check your accounts, make payments, check fund performances and read the latest news from Banque de Luxembourg.
Our teams are available to answer all your questions. Do not hesitate to get in touch with them.
Luxembourg
14 Boulevard Royal L-2449 Luxembourg
Monday to Friday
8.30 am to 5 pm
Contact
We have taken all the necessary health and safety precautions in order to ensure continuous service. Where possible, please contact us by phone or via our secure digital channels. If you would like speak to your adviser, we recommend making an appointment in advance.
Brussels
Chaussée de La Hulpe, 120 – 1000 Brussels
FLANDERS
Kortrijksesteenweg 218 – 9830 Sint-Martens-Latem
Monday to Friday
8.30 am to 4.30 pm
My account online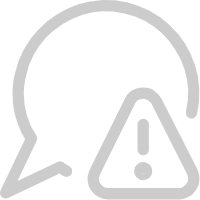 Beware of phishing attempts by email.
Please note that a number of fraudulent e-mails are currently circulating, seeking to recover your personal and banking data.
We remind you that Banque de Luxembourg and LuxTrust will never contact you directly via your personal email address, by SMS or by telephone asking you to log in to your secure site and/or to provide confidential information linked to your accounts and bank cards.
Select an authentication mode
My account online
Select an authentication mode
Belgian tax return: partial exemption from the withholding tax on dividends
The Belgian legislator has introduced an exemption on the first €800 of certain dividends. Which dividends are covered by this exemption? Who can benefit from this exemption, and how can the tax advantage be claimed? And what other tax news is there concerning your 2021 tax return (e.g. tax on securities accounts)?

Withholding tax reclaim concerning the first €800 of ordinary dividends on shares or units
The Programme Act of 25 December 2017 includes a whole series of measures aimed at supporting the real economy, in particular by encouraging direct investment in equities. To this end, the Belgian legislator has introduced an exemption on the first €800 of ordinary dividends paid by Belgian or foreign companies.
Which taxpayers can benefit from this exemption?
Anyone taxed as an individual in Belgium is eligible.
Which dividends are concerned?
Included:
The exemption concerns only those ordinary dividends emanating from the shares of Belgian or foreign companies, including dividends paid by regulated real estate companies (SIR).

Excluded:
Repayments of share capital, of any share premium, of profit participation certificates, or the proceeds of liquidation or redemption, which from a tax perspective are treated as dividends, are not considered to be ordinary dividends and cannot benefit from this exemption.
Dividends paid by collective investment schemes such as a SICAV, or dividends that pass through a mutual fund, are also excluded from the tax advantage.
Dividends paid or received through a legal construct (and therefore taxable under the look-through approach at the investor level, applying the Cayman Islands tax) do not fall within the scope of this exemption either.
How much is the tax advantage?
For income received in 2020 (taxed in 2021), the tax exemption is limited to €800 per taxpayer per year. If we consider that a dividend is normally subject to withholding tax calculated at the rate of 30%, this equates to an effective tax gain of €240 per taxpayer per year.
The amount of the tax advantage applies to every taxpayer. For a couple jointly holding direct investments in equities, each partner will be eligible for exemption on the first €800 of ordinary dividends, saving the couple €480 in tax.
How to reclaim this tax?
More information in the attached brochure:
Supported by our financial engineering experts, our advisors are here to assess and deal with the impact of tax developments on your personal situation.
Contact your private banking adviser.